Filter Division
Education
Clinical Services
Executive Leadership
Administration
Adam Heinz, MBA, NRP, AEMD
Chief Operating Officer (COO)
Adam began his career with REMSA Health in 2002 as an emergency medical technician (EMT), and since then, has held a variety of leadership roles, including clinical development manager, director of clinical communications and most recently executive director of integrated healthcare. During his time with REMSA Health, Adam has worked to expand and progress clinical protocols for our out-of-hospital healthcare providers, participated in developing alternative care pathways so patients can safely receive treatment at the right place, at the right time, for the right cost, and led the creation of the Washoe County COVID call center during the early part of the pandemic. In his role as COO, Adam oversees the primary operations of the organization related to ground ambulance services and deployment, the Regional Emergency Communications Center, clinical services and the Center for Integrated Health and Community Education.
Adam holds a bachelor's degree from the University of Nevada, Reno and a master's degree in business administration. He maintains his certification as a Nationally Registered Paramedic (NRP), is certified as a Nevada State EMS Instructor, and as an Advanced Emergency Medical Dispatcher (AEMD). He represents the American Ambulance Association (AAA) on the board of the directors of the National Registry of Emergency Medical Technicians (NREMT).
Public Relations
Administration
Alexia Jobson, APR, NREMT, EMD
Director of Public Relations
Alexia Bratiotis Jobson is the Director of Public Relations and serves the organization by expanding opportunities for engagement, promotion, communication and relationship-building. She has more than two decades of business and communications experience. Prior to joining REMSA Health, Alexia worked as a senior account director with KPS3 where she managed REMSA's client account, as well as accounts related to industrial real estate and higher education. She held communications-related positions with Renown Health and the Nevada Museum of Art and previously worked as the general manager at The Summit shopping center. Alexia holds an Accreditation in Public Relations (APR). This certification asserts professional competence, high ethical standards and mastery of progressive public relations industry practices. Alexia is a Nationally Registered Emergency Medical Technician, a certified Emergency Medical Dispatcher and is a graduate of the University of Nevada, Reno's Reynold's School of Journalism.
Alexia serves as Chair of the Communications Committee of the American Ambulance Association and as a Public Relations Committee member of AIMHI.
Administration
Executive Leadership
Finance
Barry Duplantis, CPA, JSM
President/CEO
When Barry Duplantis joined REMSA Health in 2018, he brought more than 30 years of financial management leadership from industries including engineering design and manufacturing, electronic gaming manufacturing and consumable products. Barry's focus is on integrating innovative strategies to enhance revenue, reduce costs and optimize gross margin. Since arriving at REMSA Health, he has improved cash on hand and investments, sold underused assets, paid down debt and renegotiated bank loan interest rates. These things have helped achieve financial stability all with the goal of passing those gains along to REMSA Health employees – which, Barry says, "We continue to do – through competitive wages, benefits and sharing programs!"
Prior to joining REMSA Health, Barry served in a number of roles at Ebara International Corporation including Chief Financial Officer, Chief Compliance Officer and Head of Corporate Division. From 1994 – 2015 he held compliance and strategic logistics leadership roles at International Game Technology.
Barry graduated cum laude with a Bachelor of Science in Accounting from Nicholls State University and he graduated summa cum laude from Thomas Jefferson School of Law with a graduate degree in international tax law. He is a Certified Public Accountant.
Barry enjoys spending time with his wife Jana by taking weekend camping trips in their Airstream trailer. They have two grown children, and a golden retriever named Saint – a nod to Barry's south Louisiana roots
Brian Taylor
Emergency Manager
Brian Taylor is one of REMSA Health's longest serving employees. With nearly four decades of EMS experience – all in the Washoe County community – Brian has held a variety of positions with the organization since its inception. Having worked as an EMT, paramedic, EMS Supervisor, Tactical Emergency Medical Services (TEMS) paramedic and Special Operations Manager, he is now the Emergency Manager. In this role, Brian ensures REMSA Health's constant state of readiness through the development of plans and procedures aimed at preventing, mitigating, responding to, maintaining continuity during and recovering from all manmade and natural disasters. Brian was assigned the leadership role of Medical Branch Director at the Reno Air Race Disaster in 2011. Brian is a charter member of the Traffic Incident Management Committee and the Nevada State Crisis Standards of Care development team. Currently, he chairs the Local Emergency Planning Committee, as well as the healthcare coalition of the Inter Hospital Coordinating Council. Brian holds ICS certifications at the 200 and 300 levels. He was recognized with the organization's ONE TEAM award in 2021.
Information Technology
Human Resources
Executive Leadership
Administration
Danny Mireles, SPHR, HRIP, SCP, PMP
Executive Director of Human Resources & Technology
Danny Mireles is our Executive Director of Human Resources & Technology; bringing more than 20 years of strategic human resources, business administration and technical experience. Prior to joining REMSA Health in 2014, Danny was in the Department of Defense sector as the human resources manager for Sierra Nevada Corporation's corporate headquarters. He also spent time in the high-tech industry with IGT (International Game Technology) as their Engineering and Development division HR leader and at Northwest Airlines.
Danny holds the following international certifications: Senior Professional in Human Resources, Human Resource Information Professional, SHRM-Senior Certified Professional, and Project Management Professional. He is a member of the Northern Nevada Human Resources Association, Society for Human Resource Management, Project Management Institute, World at Work, Institute of Electrical and Electronics Engineers, International Association of Computer Science & Information Technology, Western Industrial Nevada (WIN), the Young Professionals Network (YPN), UNR Alumni Association, the Chamber Leadership Alumni Association and Nevada Freemasons. He received an undergraduate degree in computer science and information systems and an MBA from the University of Nevada, Reno. He also completed an emergency medical technician (EMT) class at REMSA Health in  2010.
Administration
Executive Leadership
Finance
Devan Walker
Chief Financial Officer (CFO)
Devan joined our organization in 2017 as a senior business analyst and was soon promoted to corporate controller. He has more than 12 years of finance and accounting experience across a variety of industries and has held positions ranging from staff accountant to financial planning and analysis manager to controller. During his time at REMSA Health, Devan has streamlined accounts payable and accounts receivable processes, as well as financial reporting and analysis.
In his role as CFO, Devan oversees the accounting, finance, payroll, and procurement departments. He has responsibility for budget development, forecasting, cash flow management, financial compliance and reporting, and tracking operational metrics. He holds a bachelor's degree in accounting from the University of Nevada, Reno.

Dyana Selby-Davis
Senior Business Manager
Dyana has more than three decades of health information management, transcription, human resource and business services experience. Dyana's depth and breadth of healthcare business services knowledge developed as she held positions with private neurosurgery and orthopaedic physician groups as well as hospital systems throughout northern Nevada. In her role as Senior Business Manager, she leads a department of 20 employees which includes reception, release of information, and membership, as well as specialized employees including billers/coders, collectors, payment posters and a system analyst. Dyana is a Certified Ambulance Coder and is pursuing a Certified Ambulance Compliance Officer designation.
Jennifer Walters
Director, Center for Integrated Health and Community Education
In this role, Walters oversees the provider and community member training and educational offerings from REMSA Health. She joined the organization in 2012 and has served in roles providing patient care, training EMS students and providing onboarding training and development for new employees. She has worked on programs related to Veterans' Affairs, and the grants administered through REMSA Health's outreach programs. Her team maintains a 100% first-pass rate for the paramedic National Registry exam, which is 30% higher than the "current" national average. She is a certified paramedic and holds an associate's degree and a bachelor's degree in EMS Administration from Columbia Southern University. Walters received the Nevada State Star of Life award in 2019, as well a REMSA Health EMS Week award in 2014 and in 2021. In 2023, Walters was recognized as a Nevada Women's Fund 2023 Woman of Achievement and an American Ambulance Association's 2023 EMSNext honoree.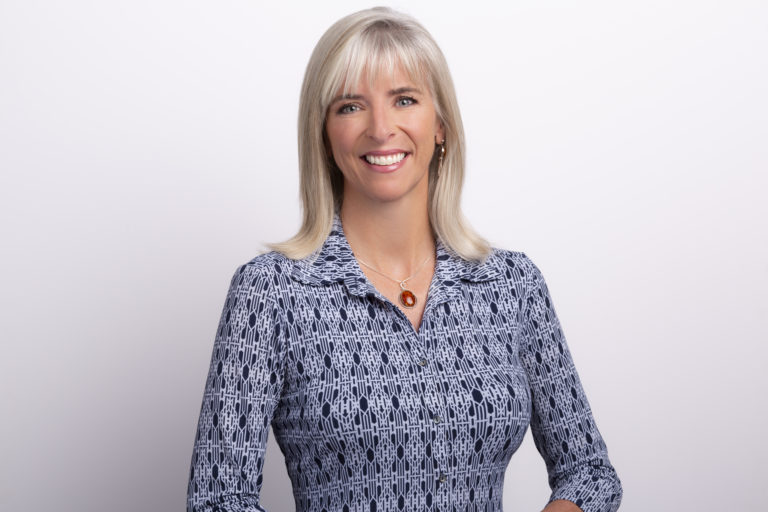 Clinical Services
Education
Dispatch
Ground Operations
Jennifer Wilson, MD
Medical Director
Dr. Wilson has been practicing emergency medicine for more than 20 years and brings experience from some of the nation's most well-known and highly regarded medical schools and hospitals. Dr. Wilson attended Harvard College where, in her senior year, she helped lead the lacrosse team to an NCAA championship title. She attended Johns Hopkins University School of Medicine where she graduated in the top five percent of her class with Alpha Omega Alpha Honors. Before moving out west, Dr. Wilson completed an internal medicine internship at Massachusetts General Hospital in Boston and an emergency medicine residency at Albert Einstein School of Medicine in the Bronx, NY. She first worked as an attending at Mount Sinai Hospital in New York City, then moved to the west coast where she worked for Sutter Health. In 2002 she joined St. Mary's Regional Medical Center and nine years later became the medical director for Reno Emergency Physicians Association, the hospital's contracted emergency physician group. In addition to her professional contributions, she serves on the Western Physicians Alliance board of directors.
Education
Care Flight
Clinical Services
Rural Health
Jeremy Gonda, MD, FACEP
Medical Director
Dr. Gonda has been practicing medicine since 2007 and joined REMSA as a medical director in 2015. He attended the University of Nevada School of Medicine where he graduated with Alpha Omega Alpha Honors. He completed an emergency medicine residency at the University of New Mexico and completed a fellowship in critical care medicine from Stanford University. Dr. Gonda currently works as an associate physician with Renown's Critical Care and Pulmonary Department. He was twice named the Outstanding Adjunct Faculty of the Year by the University of Nevada School of Medicine, is a member of the Air Medical Physician Association, the American Thoracic Society, the Society of Critical Care Medicine and the American College of Emergency Physicians. He is the first author on several publications and actively makes presentations on the topics of sepsis and organ donation. In his role with REMSA, Dr. Gonda focuses his medical leadership on ensuring the delivery of clinically excellent, quality healthcare through the Care Flight team.
Josh Duffy
Procurement Manager
Josh joined REMSA Health in 2005 and has held positions including vehicle services technician, advanced emergency services technician (EMT) and logistics supervisor. In this role, Josh is responsible for managing product supplies and vendor relationships that improve productivity and processes. He sources products that meet or exceed high-quality standards and are cost-effective for all aspects of the organization. He holds an associate degree in applied science and a bachelor's degree in science from Columbia Southern University. He is also a certified professional purchasing manager (CPPM) and holds multiple licenses and industry certifications.
Care Flight
Dispatch
Finance
Ground Operations
Kenneth Kitts
Director of EMS System Program Management
Kenneth Kitts joined REMSA Health in 1993 as an Emergency Medical Dispatcher and has worked in several departments and many roles since then including paramedic, reimbursement specialist, communications supervisor/EMD-Q, communications manager, and EMS Senior Systems Analyst. In his current role as Director of EMS System Program Management, Kenneth is the primary analyst for all EMS system-related response and deployment data. In addition, he oversees and reviews all official requests for data, ensuring accuracy, consistency and transparency. Kenneth's data mining, queries, and analysis guides operational decisions across the organization creating efficiencies, optimizing resources and ensuring appropriate and excellent patient care. Kenneth earned a Communications Center Manager certificate from Fitch and Associates, as well as a certificate from the University of Nevada Reno, Extended Studies in Professional Development in Supervisory Management.  In 2019, Kenneth was selected as a Nevada Star of Life award recipient.
Care Flight
Clinical Services
Administration
Markus Hirt, CFRN, RN
Chief Nursing Officer
Markus Hirt serves as REMSA Health's Chief Nursing Officer. In this role, Markus guides and manages the nursing practice for the organization's 37 registered nurses, including critical care nurses and nurse navigators. Oversight of these clinicians includes quality, protocol and scope of practice reviews, ongoing education and training, and ensuring consistency in all of the nursing practice standards. Markus has 25 years of experience as a registered nurse and has held positions as an intensive care staff nurse, a flight nurse, a medical supervisor and as a clinical manager. He obtained his nursing degree from Krankenpflegeschule Bobingen in Germany. Markus holds a Nevada and California nursing license and is a Certified Medical Transport Executive.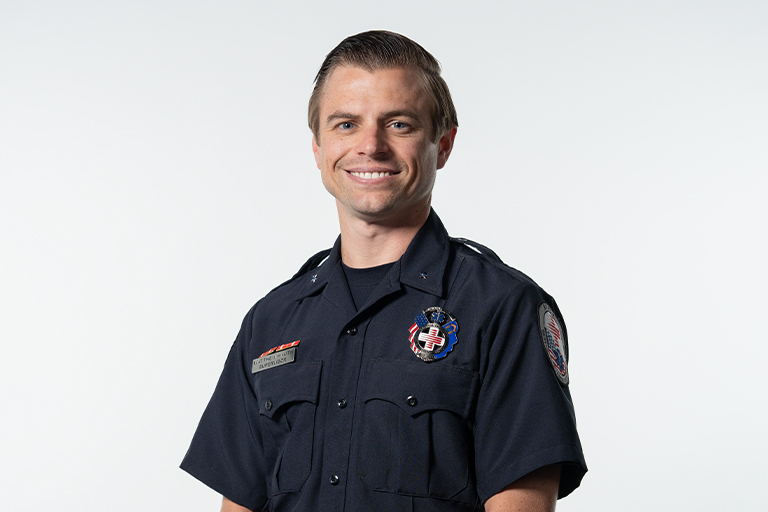 Ground Operations
Dispatch
Matthew Hauth
Strategic Initiatives and Franchise Compliance Manager
Matthew Hauth has been a part of REMSA Health for more than a decade.  In this role, Hauth will work closely with the leaders of REMSA Health's EMS Operations, Regional Emergency Communications, Center for Integrated Health and Community Education, and Clinical Standards to ensure that the organization continues to surpass the requirements of its exclusive franchise agreement. Hauth will focus on progressing and enhancing the organization through process improvement for the benefit of patients, team members, and healthcare partners. He has worked as an AEMT, a Communications Specialist, Communications Training Officer, Communications Supervisor and most recently as the Communications Scheduling and Compliance Supervisor. Early in his career, Hauth worked as a seasonal firefighter in California and recently he served as a mortgage loan officer. He holds multiple emergency medical services (EMS), emergency medical dispatch (EMD) and business management certifications.
Administration
Ground Operations
Paul Burton, EMT-P
Director, Ground Operations
Paul Burton, EMT-P is the EMS Director and oversees all ground ambulance operations related to the medical transport in Washoe County. Paul brings nearly three decades of first responder and prehospital healthcare experience to his role. Having worked as a firefighter and Paramedic for various agencies in California, Paul joined REMSA Health in 2001 as a paramedic. He has worked as a flight paramedic with Care Flight, as a ground ambulance Field Training Officer and has held leadership positions since 2003 and was appointed EMS Director in 2014. Paul has responsibility for REMSA Health's ground ambulance staffing, maintenance and logistics, as well as its Community Paramedic program, disaster preparedness, safety and special teams such as TEMS, Search and Rescue and special events staffing. As EMS Director, Paul has worked with colleagues across the organization to implement initiatives such as 24-hour posts, an Intermediate Life Support ground ambulance system and a redesign of new employee orientation and training.
Paul sits on the board of directors for the Truckee Meadows Community College Paramedic Program.
Regina Bertani
Manager of IT
Regina Bertani joined REMSA Health in 1996 as a supervisor in the Business Office. In 2005, she transferred to the Information Technology (IT) department where she worked as the manager of IT security and compliance. In 2021, Regina was promoted to Manager of IT. In this role, she oversees the department that configures a complex network of systems that keeps REMSA Health running safely and efficiently. She ensures current IT policies and procedures reflect the highest security measures, and that systems are in compliance with local, state, and federal requirements for security and privacy. Regina holds a master's degree in Computer Information Systems and a bachelor's degree in Information Technology. She has earned A+ Certification, as well as Security+ Certification from the Computing Technology Industry Association, and is a member of the IEEE Computer Society. She serves on the board of the Sierra Nevada Chapter of Infragard.
Scott Norman
Director of Clinical Standards and Practices
Scott Norman brings more than a decade of clinical and EMS experience to his role. He has held a variety of positions since he joined the organization, including Vehicle Supply Technician, AEMT, Paramedic and Senior Field Training Officer. In his current position, Scott leads the Clinical Standards and Practices, Quality Assurance/Improvement program for the following REMSA Health divisions: Ground Operations, Rural (Nevada), Care Flight, Regional Emergency Communications, Community Health and Nurse Health Line. Scott engages this interdisciplinary team of administrators, operations leaders and clinical staff to work in partnership with the medical directors to ensure the quality of healthcare delivered by our providers, is of the highest clinical standards. Scott holds a bachelor's degree in kinesiology from California State University, Sacramento and an associate's degree in arts from American River College. He has several specialty certifications including Neonatal Resuscitation Program, Prehospital Trauma Life Support and Pediatric Advanced Life Support. Scott serves as the secretary and treasurer for the region's Prehospital Medical Advisory Committee.
Ted Britton
Fleet Manager
Ted Britton is one of REMSA Health's longest-serving employees. After a brief stint back east honing his mechanic skills working on over-the-road trucks, local delivery trucks and emergency services vehicles, Ted returned to northern Nevada. He joined the regional ambulance authority in 1988 as Fleet Manager and has literally kept the wheels turning at REMSA Health in this role, ever since. In addition to maintaining the equipment used in the shop and tracking parts inventory for the shop equipment and the fleet, Ted and his team of four mechanics regularly repair, service and perform preventive maintenance on REMSA Health's extensive and varied fleet of vehicles. Ted oversees the maintenance of more than 70 vehicles including Type 2 and Type 3 ambulances (plus the gurneys and stair chairs), Polaris Rangers, John Deere Gators, trucks, vans, and a 1996 Chevy P6 command vehicle. Ted holds five Automotive Service Excellence certifications, as well as Emergency Vehicle Technician Level I and II certifications.
Todd Kerfoot
Senior Manager of EMS Operations
Todd Kerfoot brings more than two decades of EMS leadership experience to the organization. He joined REMSA Health in 1999. In 2005, Todd became an EMS Supervisor. His role then expanded to Special Operations and Safety Manager and in 2017 was promoted to EMS Manager. In this role, he ensures the efficient delivery of high-quality out-of-hospital healthcare by providing oversight to and directing the duties of EMS Supervisors and all ground operations field crews. Since 2005, Todd has served as the Tactical Emergency Medical Services (TEMS) Commander. In addition, he manages all of REMSA Health's Special Operations teams including TEMS, Search and Rescue, Wildland Fire and the Bike Team. Todd holds a bachelor's degree in Business Management from the University of Phoenix and served four years as a board member for the International Public Safety Association. In 2015, he was recognized as the National Emergency Medical Technician Public Servant – EMT of the Year award by the Veterans of Foreign Wars.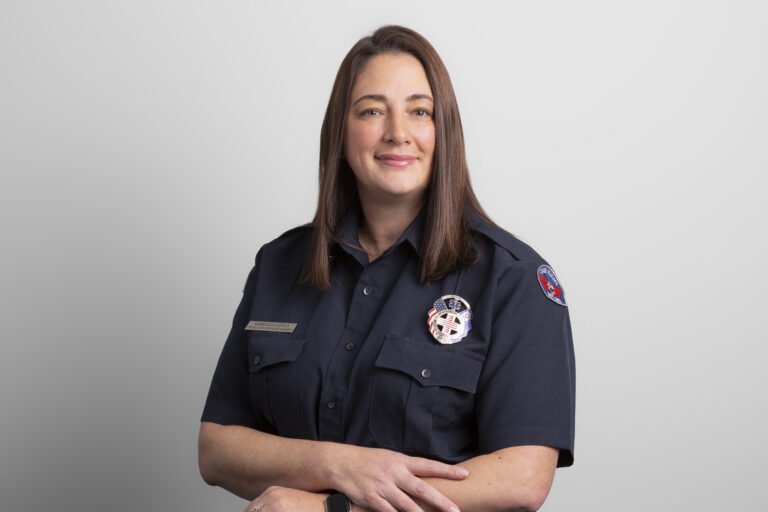 Care Flight
Administration
Vanessa Coyle
Care Flight Director of Operations
Vanessa Coyle joined REMSA Health as an AEMT in 2003 and has grown her career from a ground paramedic into critical care operations leadership. With more than 18 years of EMS experience, she has held positions including critical care paramedic, base supervisor and senior supervisor. In her current role as Operations Manager with Care Flight – a service of REMSA Health, she provides day-to-day oversight and resource management for a critical care air and ground transport program which includes four rotor wing aircraft, one fixed wing aircraft and one ground ambulance. In addition to continuing her work as a clinician, Vanessa collaborates with requesting agencies and first-response partners. She is licensed as a paramedic in Nevada and California, holds a variety of advanced out-of-hospital healthcare certifications. In 2019, Vanessa was selected as a Nevada Star of Life.