As a nationally-recognized leader in mobile healthcare, REMSA holds memberships with key advocacy and advancement associations.
American Ambulance Association – AAA
The AAA was formed in 1979 in response to the need for improvements in medical transportation and emergency medical services. The American Ambulance Association represents hundreds of ambulance services across the United States that participate in emergency and nonemergency care and medical transportation. The Association serves as a voice and clearinghouse for ambulance services and views prehospital care not only as a public service but also as an essential part of the total public health care system.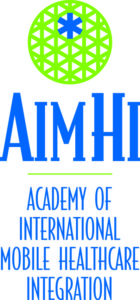 Academy of International Mobile Healthcare Integration – AIMHI
AIMHI represents high-performance emergency medical and mobile healthcare providers in the U.S. and abroad. AIMHI, formerly known as the Coalition of Advanced Emergency Medical Services (CAEMS), changed its name in March 2015 to better reflect its members' dedication to promoting high-performance ambulance and mobile integrated healthcare systems working diligently to performance and technological advancements. Member organizations are high-performance systems that employ business practices from both the public and private sectors. By combining industry innovation with close government oversight, AIMHI affiliates are able to offer unsurpassed service excellence and cost-efficiency.
Nevada Ambulance Association – NAA
The NAA drives excellence in patient care through coordinated advocacy for emergency medical services across the state. Nevada ambulance services and their vendor-partners are encouraged to join in the advocacy efforts to ensure a sustainable future for mobile healthcare.